Description
All of them plus bonuses sum up $1,665USD!
But on this special package, you get all for just $997USD
Collaborative Learning
In addition, when you buy the package, you gain access to a special private group of study of the courses "The Grandmaster's Positional Understanding" and "Calculate Till Mate".
This is all you get from this awesome package!
The main idea of this course is to explain the 9 most critical differences between the amateur players and the master level players. This shows you a clear blueprint for elevating your chess performance to the next level.
Learn how to read the chess board and plan like a pro. Chess is inherently a strategic game. That's why strategic skills are the most important thing in chess. This course gives you an integrate system of middlegame planning.
Get a really powerful opening repertoire on the GM's level in a convenient and effective way! Opening preparation will considerably increase your chances of success. Learn how to study any opening!
There are a lot of rules in chess. However, when it comes to a real game, how do you find the right move in a short period of time? You need a well-developed and universal system of thinking. That's it! You will get a clear algorithm on how to think and find the best moves during a game.
The days in which you could follow a single abstract plan throughout the game and simply win don't exist anymore! Dynamism dictates the Royal Game! This is a complete and unique training system that will sharpen your tactics, calculation and visualization skills, like no other chess book, DVD, or training program could do it.
Nowadays, you need to have some unique skills if you want to beat an experienced opponent. You need to have special knowledge which is not presented in chess books. Some strong players know these weapons, however they will never tell you. Nevertheless, now you can get this knowledge from this course!
You can find a lot of different chess rules and instructions on how to play chess, however only 7 main things you should do while you play a game of chess. In this comprehensive chess course, we unlock one by one the keys to victory! It helps you improve your game and your thinking process. All the ideas are explained with simple examples to understand if you are totally beginner. At the same time, more advanced players can understand the game of world champions, like Kasparov, Kramnik, Tal and other top-rated players.
Common players don't know clearly what to do in the middlegame. In the opening stage, one needs to develop pieces, but after that it's much harder to find the right moves… There are many tutorials that cover different strategic and tactical ideas, but there's no a single and clear guide. This course is designed to provide you with such a guide ―a clear practical guide to the middlegame play!
You've seen that GMs recommend you to play some opening moves. Now you'll finally be able to realize precisely WHY those opening moves should be played (and not something else). Advance your opening play to the level of Masters/Grandmasters with this course! In modern chess, computers have made opening preparation a very powerful and even decisive factor. Strong players spend most of their training time on opening analysis. There are serious reasons for doing that. There is no guarantee that you will always win, BUT I guarantee Your Maximum Chances For A Win!
Understand everything about chess strategy! You'll understand how to play REAL chess and how to think during a real game! The strong players of the past and present use these important strategic rules in their games to win even against the strongest opponents. This course hand-holds you and trains you, so that you will UNDERSTAND chess at a very deep level and make sure you are able to apply this understanding in your games ALL THE TIME!
This is NOT a course about an opening. Studying pawn structures is more fruitful than memorizing opening moves! This course teaches you deeply different ideas, maneuvering of pieces and both sides' plans in one of the most played structures nowadays. The Boleslavsky Structure is present in countless defense and opening variations. In addition, when you study this structure, you can see universal strategic ideas which will improve your chess understanding: Everything you learn about planning and strategic play will always make your life easier!
Attack is the main way to win in chess. Pretty much everyone loves to attack, but how can you attack effectively? Amateur chess players prefer to play safe defense rather than double-edged offense. This course reveals you how to spot the preconditions necessary to launch an attack and is a step by step tutorial which will convert you into a strong master of attack.
This is the all-in-one system of playing in an endgame. In the opening and middlegame stages, sudden tactical variations often determine the situation. In a chess endgame, you should use only your strategic understanding. That is why the majority of players do NOT know what to do in an endgame at all! With this course you will be able to imitate an endgame expert's thinking process and achieve the same great results!
While studying the opening courses, students sent me their questions. In reply, I prepared a detailed answer to every query and recorded some video lessons with additional rules and explanations. For specific opening questions, I added more chess databases with specific lines, analyses and instructive games. All these materials were united and integrated into this Bonus Pack!
This course is not about Fischer, it's about your improvement! Bobby Fischer ―the greatest chess player of all time― is a world chess hero, but that is not what we want to know. We devoutly need to learn from his playing style! He had a system of thinking with a crystal clear way of play that we had decoded into a guide for your practical play.
Every chess player wants to improve himself and make progress, however, one of the biggest problems is to understand how to do it. The usual ways of training give very slow progress and even sometimes these are completely ineffective. During my chess career as a player and as a coach, I have thought about an effective way of learning all the time. That's why I decided to develop this chess course. With pride I can say that it will give you only the concrete skills (no more pointless knowledge!).
To progress in chess, you need to not just train, but to train the RIGHT things. You need to have a chess training program (training plan), which will give you a comprehensive system of chess knowledge. You need to acquire the necessary skills at the right time. Also, you need to use EFFECTIVE chess training methods, which REALLY gives you improvement. It is my intention to help you with this purpose; I have developed this special course just for that.
Bonuses
Books
Premium Videos
---
Learn Anywhere, Anytime and on Any Device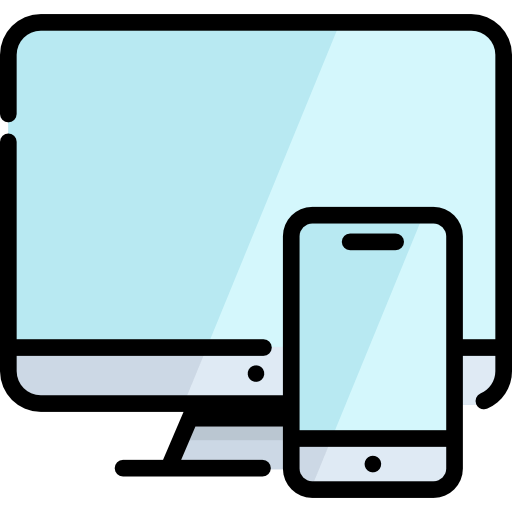 The courses can be accessed in ANY device (even in non-Windows devices).
Video lessons, chess games, exercises, documents, all is there for you.
You can study the entire courses online!